SMARTER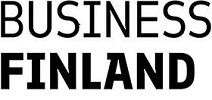 Period: 1.2.2021 - 28.2.2023
Innehåll: Smart Terminals (SMARTER)

SMART terminal's is the second part of the Sea4Value program. The first part of
the Sea4Value program, is called Sea4Value / Fairway (S4VF). S4VF's mission is
to provide blueprints towards digitalization, service innovation and
information flows in maritime transport. Its longer-term mission is in
preparing for advanced autonomous operations and navigation. A key step towards
autonomous transport system is to ensure safe, sustainable and efficient
channel for ships to enter and leave ports. S4VF program improves the safe
navigation for existing vessels and lays foundation for autonomous vessels of
the future.

SMART terminals will continue the fairway digitalization process by
digitalizing ports, terminals and port operations. Its mission is to create
globally replicable models for green and customer centric Ro-Pax terminals by
optimizing people and cargo flows. The project focuses on the whole logistics
chain, all from truck, car and passenger traffic to, from and within the port
area. The project will increase the level of digitalization throughout the
transport chain.

The SMARTER's first objective is to reduce emissions (notably CO2) by
optimizing port logistics within the existing city structures. The project
objective is to seek digital solutions to overcome and make notable difference
in emissions by organizing the logistics smarter.
The second objective of the project is to create exceptional flow and
experience for the passengers and cargo. The aim is to create replicable models
for organizing the passenger and cargo logistics to combine efficiency with
experience and thus create wider societal impact that can be replicated
globally.

Smart ports will play a key role in the transport chains of the future. Port
operations connect maritime transport with other modes of transport enabling
efficient transport chains. About 90 percent of Finland's international trade
travels by sea. The great distance between producers and consumers, makes is
worth taking full advantage of digitization of transportation.

The SMARTER project is financed by Business Finland and industrial partners.
The project is coordinated by DIMECC. Novia University of Applied Sciences role
in the project is to find solutions to shorten ship turnarounds and to assist
in ship and marine related issues. Other partners participating in research is
Åbo Akademi University, University of Turku, University of Jyväskylä and Turku
University of Applied Sciences. Industrial partners participating in the
project: Attracs, ADE, Awake.ai, Brighthouse Intelligence, Focusplan, Lingsoft,
Nodeon, Teleste and Visy. Other participating partners: Finnlines, Fintraffic
VTS, Tallink Silja, Viking Line, Port of Helsinki, Port of Turku and Traficom.
Specialkunnande: Fartygssimulation
Campus: Åbo Aboa Mare
Finansiärer: Business Finland
Projektägare: Novia
Projektledare: Vaklin Angelov