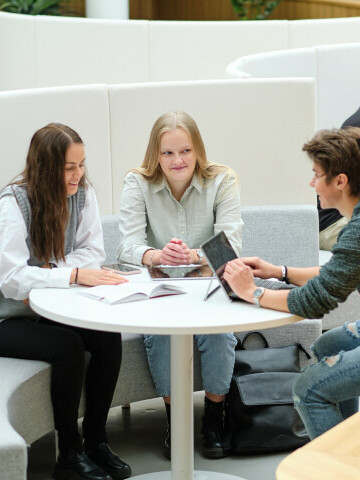 Verification of Grades and Certificates
Copies of School/Work Certificates
If you have not already uploaded copies of your certificates in the application form online at StudyInfo during the application period, please upload relevant copies as soon as possible. If you are accepted from a waiting list, the deadline is 14 days from the date of admission. The UAS may withdraw the admission if the admitted student has failed to submit copies of school certificates and testimonials within a stipulated time.
Please note that there is no need for you to submit copies of your certificates if you already uploaded them earlier this year, e.g. during the application period. If you have any questions, please contact Admissions Services.
Verification of Certificates
Original Certificates
Original certificates will be checked during your studies. Universities of applied sciences check the original certificates of all new admitted students registered as attending (present). Please bring all original certificates you used in the application with you when you begin your studies to secure your study place. The admission is conditional until original certificates are checked.
At the start of the studies/or during your studies the original school certificates and possible original work certificates are verified and cross-checked with the copies of the school certificates uploaded (during the application period or, attached to the confirmation of acceptance). The UAS may withdraw the admission if the admitted student has provided misleading information in the application and the correct information would not have qualified the student for admission.
Please note that you are not required to have your original certificates checked if you are accepted based on the International UAS Exam to one of the following Bachelor degree programmes:
Nursing
Beauty Care
Biomedical Laboratory Science
Maritime Technology
Maritime Management, Captain (full-time studies)
Documents Proving Legal Grounds for Absence
If you have registered as non-attending (absent) for the first year of study, please submit documents that prove the legal grounds for your absence to Admissions Services no later than 10 September, see required documents under "Registration for Attendance or Non-Attendance".
Documents Exempting you from Paying Tuition Fees
If your admission is conditional due to the tuition fee, and you wish to be exempted, please submit the documents that prove that you are exempted from the fee not later than 10 September, see required documents under "Tuition Fees".
Original certificates are checked by Student Services
Front Office Opening Hours on Campus:
Monday: 9am - 11.30am
Wednesday: 1.30pm - 3pm
Thursday: 9am - 11.30am