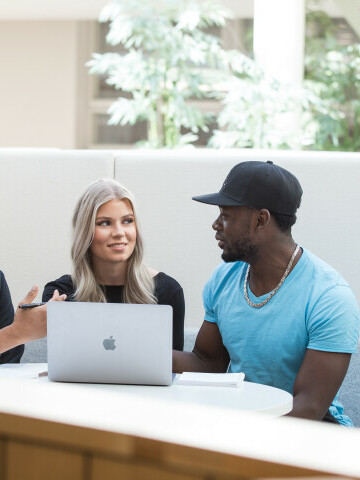 Bachelor and Master Degree Programmes
Bachelor and Master Degree Programmes
Next Application 3-17 January 2024


Bioeconomy
Business
Health and Welfare
Technology and Seafaring
Arts and Humanities
Active Student Life at Novia UAS
Novium is the Student Union for all students at Novia UAS. Novium trains Tutors and takes care of student advocacy at both national and local levels. Novium appoints student representatives for internal and external cooperation bodies, as well as guarding student rights and working towards fair treatment.
Student Associations at Novia UAS
Student associations are located on each campus and their task is to arrange activities and help create a pleasant study experience and overall atmosphere for their students. Many of the associations have their own, expedient spaces and organise activities, such as sitsfest (sitzer in Swedish; sitsit in Finnish), excursions, and exercise events. You can find a list of the different Student Associations on the Novium Student Union website.