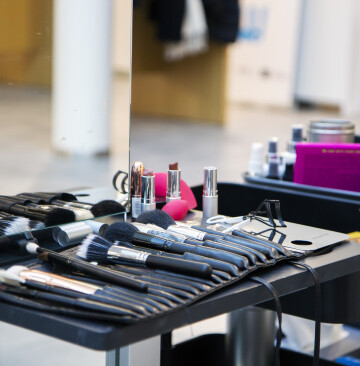 BACHELOR OF BEAUTY AND COSMETICS, BEAUTY CARE
Goal
A Bachelor of Beauty and Cosmetics affects human inner well-being by working with external conditions, i.e. appearance. The student creates aesthetic and visual entities on customers and models in varying work environments. A Bachelor of Beauty and Cosmetics has broad expertise in the beauty industry's topics such as makeup, style, hair and skin and can perform various tasks.
The beauty industry is a growing and creative industry and includes several areas of knowledge. In this degree programme, the student gain competencies in style and looks, skin care, makeup, hair design, entrepreneurship, marketing and sales, image photography, inner well-being, product knowledge and cosmetics.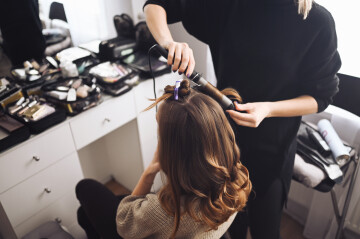 Competences
Competence in Elaboration of Beauty Care Services and Products
The Bachelor of Beauty Care can plan and elaborate services within skin and hair care and manage service production during elaboration of the industry and the own profession. The Bachelor engages in an international work environment with respect for ethical principles.
Skin, Hair, Makeup, and Style Skills
The Bachelor of Beauty Care masters the principles of human anatomical, physiological and bodily functions, and the care and style-related factors that promote good health. The bachelor's degree can guide customers and the work community in the safe use and elaboration of industry products, services and tools.
Cosmetic Competence
The Bachelor of Beauty Care masters the chemical, physiological and communicative traits of cosmetic products, and considers the requirements of raw materials and packaging, legislation and sustainable elaboration in own dealings with cosmetic products in connection with the various tasks in the industry, sales, marketing and product development.
Competence in the Beauty Industry´s Business and Entrepreneurship
The Bachelor of Beauty Care has knowledge of the principles for planning activities for business within the industry and of the rules of entrepreneurship and can apply the tools of business activities in a national and international business environment. The Bachelor operates as an entrepreneur and can elaborate the business on an ethical sustainable basis.
Competence in the Beauty Industry´s Research and Development
The Bachelor of Beauty Care has the ability, with the help of networks, to research and develop business activities in the industry and in own professional area in a work-related way.
Content of Studies
The studies consist of Core Studies, Professional Studies, Optional Studies, Student Internships and Bachelor´s Thesis. The Core Studies are basic studies such as introduction to UAS studies, language and digital tools used in Beauty Care.
The Professional Studies focuses mainly on Skin Care and Makeup, Hair Care, and Hair Design, Chemistry and Cosmetics, Style and Fashion and Entrepreneurship. Student Internships are conducted within Basic Beauty Skills, Specialized Beauty Skills and Advanced Beauty Skills and Leadership.
Student-centred working methods, teamwork and project work, virtual studies, workshops, lectures, demonstrations, practical exercises, study visits, student internship and self-studies are the teaching methods at the degree programme. The students have also access to the degree programme´s beauty studio.
During the study period, students create and participate in projects and events, which develop creativity and competence. Creating a fashion show is one example of a project. These opportunities are made in collaboration with working life and sponsors, which gives the student good opportunities to make contacts and build a professional network.
The studies also contain fashion and trend analyzes which are important for the students work and excursions are made to stay up to date in the industry. In the courses for different industry areas, students become acquainted with the activities of working life. The student internships comprises 48 credits and each academic year a student internship is made. Students are encouraged to do the internships abroad and there are good opportunities for that, for example in Sweden.
Bachelor of Beauty and Cosmetics, Beauty Care
Field of study: Health and Welfare
Extent: 3,5 years 210 Credits
Location: Vaasa
Application period:
Previous Knowledge
You can apply for Bachelor of Beauty and Cosmetics, Beauty Care if you have completed
Senior secondary school degree and/or university degree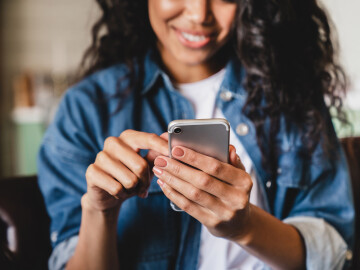 We're on social media. Follow us to keep up to date with the latest news and what is happening within the degree programme.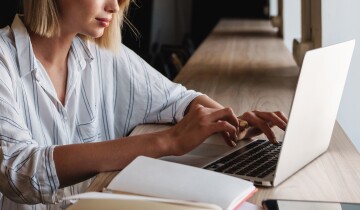 Degree Project
The thesis includes 15 ECTS. It often serves as a bridge between study and working life and allows you to apply theoretical models to practical problems. Work becomes part of your personal skills profile. The thesis may consist of internal and/or external commissioned work, collaborative projects or other work life related work.
These can be, for example:
research (e.g. investigation, survey, analysis and/or evaluation)
a development work (e.g. development of working methods or activities)
product or service development (e.g. a prototype or model)
a plan or product (e.g. an event, design of a material such as a guide/manual or manual)
Continuing Education Opportunities
After a University of Applied Sciences degree (Bachelor's Degree), you can apply for further education at a master's degree level at either a university of applied sciences or a university, both in Finland and abroad.
Career Opportunities
The broad competence provides varying job opportunities in different industry areas. Examples of professional titles are stylist, freelance Bachelor of Beauty and Cosmetics with makeup and / or hair in fashion and beauty, buyer, consultant for industry companies, store manager, sales advisor, team leader / coach in product and service sales, entrepreneur or in industry development or education. The graduate can also work at press offices, showrooms, trend agencies and industry magazines. Career opportunities and how the students advance in their careers vary for the different industry areas.
Internationalisation
Students conduct their studies in a team of students from several different countries. A natural part of the studies is to enhance multicultural working skills. The programme enables the students to create an international network that is useful throughout their career. Many of our students also choose to do student internship abroad in different areas within the industry.
Novia UAS students can participate in international activities by:
studying as an exchange student for a semester or academic year at one of our partner schools around the world
participating in one or more practical training periods abroad
participating in intensive courses and projects together with international students
The program collaborates with European universities in Belgium, Greece and Lithuania. Student internship abroad are popular among students and the internship provide good opportunities to make international contacts, create networks and develop the professional profile.
Language of Instruction
The language of the degree programme and examination is English. Courses and course literature will also be provided in English.
Cooperation With Other Actors
We work with external missions, which means you get new contacts to small and large businesses in the region. Novia UAS also participates in EU-funded projects where we collaborate with other universities, colleges, and organisations. We have organised our collaboration with the business community under NÅA Business Centre.
Continuing Education Opportunities
After a University of Applied Sciences degree (Bachelor's Degree), you can apply for further education at a master's degree level at either a university of applied sciences or a university, both in Finland and abroad.
Frequently Asked Questions
Career Opportunities
The broad competence provides varying job opportunities in different industry areas. Career opportunities, and how students advance in their careers, may vary for each different industry area.
Head of Degree Programme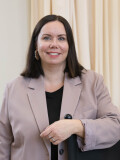 Wolffskavägen 31
65200 VASA
Apply to Become a Beauty and Cosmetics Student!
Apply to Beauty Care at studyinfo.fi.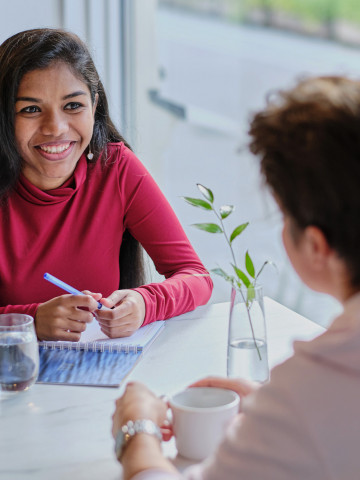 Meet Us
Novia University of Applied Sciences participates in several different student fairs and events. Our own students who are trained PR tutors visit secondary education schools across Finland. If you want to book a visit to your school or high school please contact Julia Mård, julia.mard@novia.fi and we will help you!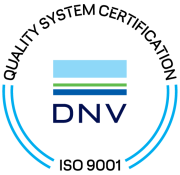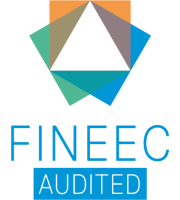 Novia UAS quality management is certified according to the ISO 9001 quality standard. This means that every year our entire business is audited by DNV. This is to ensure the best quality and constant development of Novia UAS.