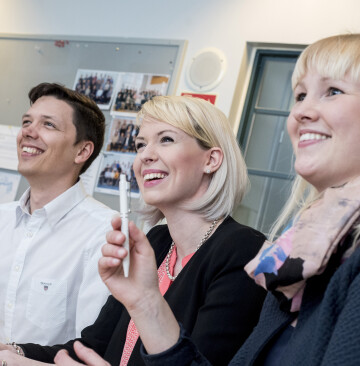 MASTER OF BUSINESS ADMINISTRATION, SERVICE DESIGN
Goal
The programme can be completed as a full-time (1,5 years) or part-time student (2 years).
Studies
There are, on average, two to four contact days per month, usually on Fridays and Saturdays, otherwise students work mainly online. In addition to the individual assignments, group work based learning plays an important role in the studies.
The studies consist of following advanced studies:
Service Design, 30 ECTS
Research and Development, 10 ECTS
Leadership and Financial studies, 10 ECTS
Master's Thesis, 30 ECTS
Elective Studies, 10 ECTS
The studies are strongly oriented towards working life. Students are guided to apply in practice the theories discussed, and this way understand their relevance. The focus is on ideations and development of services for different organisations. The projects are connected to the existing work tasks of the students, which give them an excellent opportunity to develop their existing work and this way benefit their present employer as well. Students also get an insight in starting or developing their own business.

Study Objectives
The Master's Degree Programme in Service Design answers the constantly growing competence requirements and needs in service design, businesses and working life. The profile of the programme is on the combination of design thinking, business and society and the focus is on the area of service design. To learn to design, develop and implement the tasks by sharing information and communication in collaboration with the customers and stakeholders belong to the main objectives of this programme. The different professional and cultural backgrounds of the students will enable a dynamic and interactive learning environment. It gives the students a great chance to create new networks with other experts beyond fields, both in Finland and globally.
The degree programme in Service Design delivers generic competences and programme specific competences. The competence includes knowledge, skills and attitudes. With the programme specific competences, the student will be able to:
Implement Design Thinking principles
Create ideas and solutions with the help of Service Design approach
Analyse and develop services through critical thinking
Develop teamwork skills and manage different projects in national and international context
Understand the aspects of cultural, social, economic and sustainable activities in Service Design
Implement ethical and working community competences
General eligibility for Master's degree programmes at universities of applied sciences according to the recommendation for admission criteria. Eligibility for a UAS Master's degree programme is conferred by an appropriate UAS Bachelor's degree or another appropriate higher education degree and at least two years of subsequent work experience in a relevant field.
Master of Business Administration, Service Design
Field of study: Business
Extent: 2 years 90 Credits
Location: Turku
Application period:
Previous Knowledge
You can apply for Master of Business Administration, Service Design if you have completed
Bachelor's degree and/or master's degree
Minimum 24 months of work in a related field after completion of bachelor's degree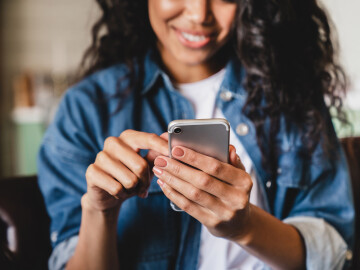 Novia UAS on Social Media
We're on social media. Follow Novia UAS to keep up to date with the latest news.

Thesis
The Master's thesis is a working life-based development project and an important part of the Master's degree. The Master's thesis is a demanding development project or research work combining theory, praxis and creation of new knowledge. Students are given the freedom of choice to concentrate on those topics, which are of special interest to them as well as to their present and future career plans.
Usually, the thesis subjects and aims are based on requirements and needs of working life. The thesis is an applied study research, and it emphasizes development of the work, the organisation or the working community. Conducting the Master's thesis project requires independent and demanding expertise. The student gives proof of mastering the methods of retrieving information, research and development as well as the skills of adapting research information in an analytical and critical manner.
In the Master's thesis the student is able to:
combine theoretical framework and pragmatic work with the contextual needs in a development or research project
network and communicate professionally with relevant organisations and communities
evaluate critically sources and methods, select the suitable ones and use them systematically and ethically
document, report and give a presentation of the project or research status and the final results
Some recently published Master's theses (click on the name of the theses to read it)
Continuing Education Opportunities
The programme in Service Design leads to a higher professional qualification, and it is strongly oriented towards working life.
Career Opportunities
The programme in Service Design leads to a higher professional qualification, and it is strongly oriented towards working life. After graduation the students will be prepared to work with leadership and service design tasks within different organisations which want to develop their services.
The programme also gives students an insight in starting or developing their own business. The studies give students an advanced knowledge base for leadership tasks of multi professionals and tools for the future leadership challenges in the business.
Internationalisation
An international learning environment will be realized by students and teachers having an international background and experience.
Language of Instruction
The programme is offered in English.
Cooperation With Other Actors
The studies are planned and organized in a multi professional way in collaboration with Turku UAS and Novia UAS.
The focus, study contents and ways of implementation of the programme are planned together with the working life interest groups. Close contacts and co-operation with the working life also continue in programme implementation and continuous development.
Continuing Education Opportunities
With a Master´s degree, students are able to continue to university post-graduate (licentiate/doctoral) studies, however universities may at their own discretion have specific admission requirements for post-graduate studies that must be met in addition to a completed Master's degree.
Research Focus
Studies are characterised by a research and development approach. The students are welcome to join potential research and development projects running at the university of applied sciences.
Qualification
The Master's Degree Programme in Service Design is a university of applied sciences post-graduate degree.
Under the Finnish legislation, a person who has taken the Master's degree is qualified for posts or positions for which the qualification requirement is a second-cycle higher education degree. In some cases, the qualification requirement also includes the completion of studies in certain specified fields of study. The degree falls under the Article 11 of the Directive 2005/36/EC of the European Parliament and of the Council on the recognition of professional qualifications, level e.
Frequently Asked Questions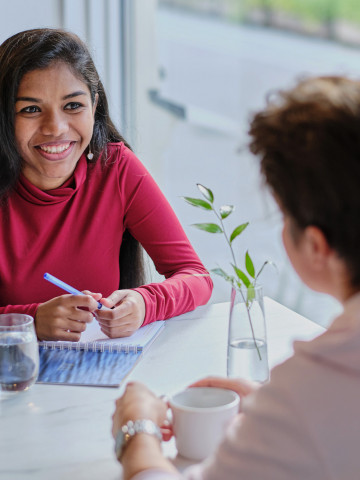 Meet Us
Novia University of Applied Sciences participates in several different student fairs and events. Our own students who are trained PR tutors visit secondary education schools across Finland. If you want to book a visit to your school or high school please contact Julia Mård, julia.mard@novia.fi and we will help you!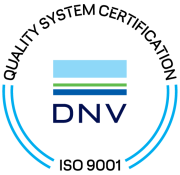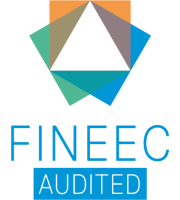 Novia UAS quality management is certified according to the ISO 9001 quality standard. This means that every year our entire business is audited by DNV. This is to ensure the best quality and constant development of Novia UAS.