Goal
The Degree Programme Bachelor of Health Care, Nursing is a small, flexible and familiar programme with many international students. We educate culturally competent registered nurses in a multicultural environment.
The focus lies on international cooperation and we encourage our students to do parts of their studies at our partner universities or as free mover students. Teamwork and blended learning are well established teaching methods within the programme.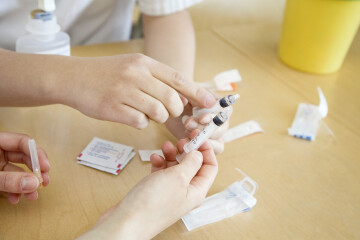 Content of Studies
The studies consist of Core Studies, Professional Studies, Practice and a Bachelor's Thesis.
The Core Studies are basic studies such as languages while the Professional Studies focus on Clinical Competence, Professional development and Nursing Research. Practice consist of internships in patient-centered care in clinical environment, in the hospitals or in community care. The Agenda for Sustainable Development 2030 has been implemented in the curriculum as competences.
The main focus is on nursing care in a global perspective and cultural competence. The students can, through their Thesis and last clinical study module, focus on their special field within nursing.
Bachelor of Health Care, Nursing
Field of study: Health and Welfare
Extent: 3,5 years 210 Credits
Form: Bachelor's Degree - daytime studies
Location: Vaasa
Application period: 3-17.1.2024
Previous Knowledge
You can apply for Bachelor of Health Care, Nursing if you have completed
Senior secondary school degree and/or university degree
Scholarships and Tuition Fees
The studies are free for EU citizens.
Tuition fee-paying (non EU/EEA) students can apply for a scholarship. Read more about scholarships on the Admissions Services pages.
Tuition fee for 2023 non-EU/EEA students is 8000 euro per academic year (Bachelor). Read more about scholarships on the Admissions Services pages.
The fees for 2024 is not yet published and will be changed.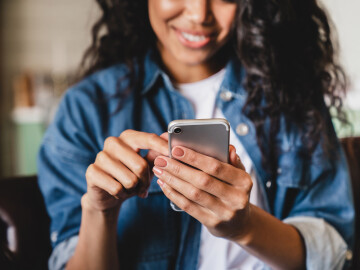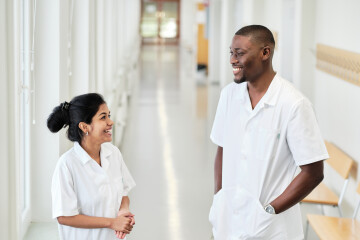 Degree Project
Bachelor's Thesis is 15 ECTS and is done in cooperation with hospitals, health care centers or other nursing settings as well as with the Research and Development Department where it can be a part of a research project. The thesis supports the student's interest for a certain area and can function as a personal profile of competence. The thesis is always evidence based but can be presented in various formats.
These can be, for example:
research (e.g. investigation, survey, analysis and/or evaluation)
a development work (e.g. development of working methods or activities)
product or service development (e.g. a prototype or model)
a plan or product (e.g. an event, design of a material such as a guide/handbook or manual)
Continuing Education Opportunities
After a University of Applied Sciences degree (Bachelor's Degree), you can apply for further education at a master's degree level at either a university of applied sciences or a university, both in Finland and abroad.
The Bachelor's Degree in Nursing function as a springboard for further studies at master level in Nursing and other fields such as Psychology, Medicine and Nutrition.
Qualification
The profession of nurse (sairaanhoitaja/sjukskötare) is a regulated profession according to the Finnish legislation. After the successful completion of the study programme, the holder of the degree Bachelor of Health Care, Sjukskötare (YH) obtains his/her license to practice as a nurse (full registration), which is granted by the national Supervisory Authority for Welfare and Health (Sosiaali- ja terveysalan lupa- ja valvontavirasto, Valvira). The degree is in accordance with article 31, annex V.2 in Directive 2005/36/EC and Directive 2013/55/EU on the recognition of professional qualifications of the European Parliament and of the Council.
According to the Finnish legislation, a person who has taken the degree is qualified for posts or positions for which the qualification requirement is a first-cycle higher education degree. In some cases, the qualification requirement also includes completion of studies in certain specified fields of study.
Formal qualifications (DIRECTIVE 2013/55/EU OF THE EUROPEAN PARLIAMENT AND OF THE COUNCIL) as a nurse responsible for general care shall provide evidence that the professional in question is able to apply at least the following competences:
competence to independently diagnose the nursing care required using current theoretical and clinical knowledge and to plan, organize and implement nursing care
competence to work together effectively with other actors in the health sector, including participation in the practical training of health personnel
competence to empower individuals, families and groups towards healthy lifestyles and self-care
competence to independently initiate life- preserving immediate measures and to carry out measures in crises and disaster situations
competence to independently give advice to, instruct and support persons needing care and their attachment figures
competence to independently assure the quality of and to evaluate nursing care
competence to comprehensively communicate professionally and to cooperate with members of other professions in the health sector
competence to analyze the care quality to improve her own professional practice as a nurse responsible for general care
Internationalisation
Students at Novia UAS can participate in international activities by:
undertaking a part of their studies abroad at a partner institution
doing a part of the compulsory clinical training abroad
participating in various projects and intensive courses together with other international students
Students are encouraged to participate in student exchange programmes both for their theoretical and clinical studies. Alongside of student exchange we also focus on internationalization at home through joint projects with our partner universities.
Language of Instruction
The examination language is English and all literature used is in English, but some national nursing recommendations are mainly in Finnish and Swedish.
However, a prerequisite for participating in the practice is a basic knowledge of Finnish or Swedish which are taught during the first year of study.
Gradually, during the study time, we encourage the students to use Swedish and Finnish during lectures and at clinical competence modules in order to be prepared for the working environment in Finland.
The supervision language during the clinical trainings in the hospitals is either Swedish or Finnish. Before graduation the student must show the competence in either Swedish or Finnish at level B1 (GERS-scale).
Cooperation with Other Actors
We cooperate with the NGOs and Health Care Centres in Ostrobothnia as well as with Vaasa Central Hospital. Our cooperation can be seen on different levels, from research projects to discussions concerning practical solutions for cooperation during the student's clinical study modules. Our partners influence on the development of the curriculum prepares the graduates to meet the challenges when starting their working life.
Continuing Education Opportunities
The Bachelor's Degree in Nursing function as a springboard for further studies at master level in Nursing and other fields such as Psychology, Medicine, and Nutrition.
Frequently Asked Questions
Student Story
"First and foremost, I chose to study in Finland because it is one of the happiest, safest and stable country in the world."
Bachelor of Health Care, Nursing
Student Stories
Career Opportunities
A graduated nurse is qualified to work in hospitals, hospices as well as in elderly care, emergency care or home care. A majority of the graduates from Nursing have found jobs in Finland, but also in other countries such as USA, Sweden, Norway, Denmark, Ghana, Australia, China and also in international commissions.
Head of Degree Programme
Wolffskavägen 31
65200 VASA
Apply to Become a Nursing Student!
Apply for a Bachelor's Degree in Health Care at studyinfo.fi.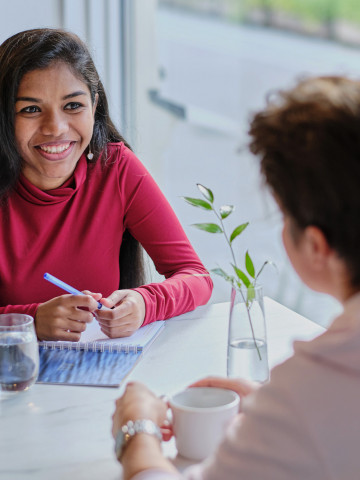 Meet Us
Novia University of Applied Sciences participates in several different student fairs and events. Our own students who are trained PR tutors visit secondary education schools across Finland. If you want to book a visit to your school or high school please contact Julia Mård, julia.mard@novia.fi and we will help you!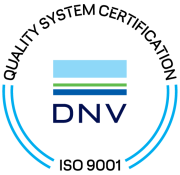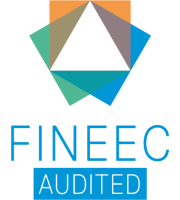 Novia UAS quality management is certified according to the ISO 9001 quality standard. This means that every year our entire business is audited by DNV. This is to ensure the best quality and constant development of Novia UAS.