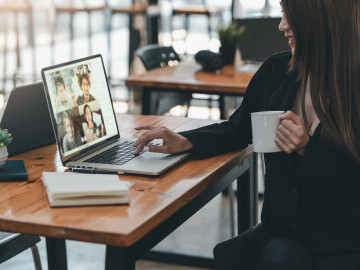 Are you an alumni from Novia?
The alumni network is available for all who have studied and received their degree at Novia University of Applied Sciences.
Through the business, you become part of our expert network. You can access up-to-date information as well as information on continuing education and skills development here on our website.
Alumni activities also give you the opportunity to maintain the contacts you connected during your study time, and to broaden your network through brand new contacts. Also exchange students at Novia are welcome to join the Novia alumni network. Through your experiences in both polytechnic and professional life, you can help us develop our education. If you so wish, you also have the opportunity to share your knowledge with today's students. We want to keep in touch with you!
Get involved as an alumni
You as an alumni are highly valuable to Novia University of Applied Sciences – our alumni are our best ambassadors! Are you interested in developing and improving our degree programmes as well as giving prospective and current students insights into life after studies?
Guest lecturer or study visits to your company
Would you like to be a guest lecturer at Novia? You can use the chance to promote your company to our students! This also affords you the opportunity to reflect over your career and share your experiences.
Receive study visits
Many degree programmes and student associations organize study visits to companies, authorities, and organizations. Are you interested in welcoming students and introducing your workplace's operations?
Do you have other thoughts or ideas regarding your involvement in alumni activities? Please feel free to share them with us!
As a member in our alumni network, you can:
recruit students via Novia's career service for companies
commission thesis projects and studies
receive help in arranging meetings with your university friends
stay in touch with your fellow students and create new, valuable professional contacts
receive information about events, further education opportunities, and research and development projects
volunteer as an expert or lecturer at seminars and courses
promote your company by welcoming our student groups for visits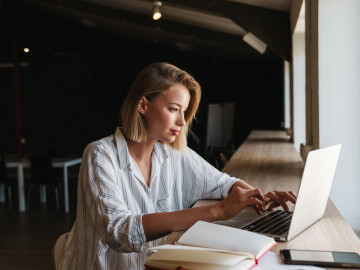 Register as an alumni
Who is Novia Alumnus?
Everyone who has studied and graduated from Novia University of Applied Sciences and Novia's predecessor is a Novia alumnus.
You can enter and register in our electronic network for alumni.
Dataskyddsförordningen GDPR
Yrkeshögskolan har ett antal personregister som hanteras i enlighet med dataskyddsförordningens, GDPR:s, krav på säkerhet. Vi arbetar i enlighet med rutiner som stöder sig på högskolans kvalitetsledningssystem.
Hantering av personuppgifter för personer som vill vara med i Novias alumninätverk
De personuppgifter som du lämnar i samband med registrering i alumnnätverket är kontaktuppgifter, relationen till Novia och kopplingen till föreningar inom alumnnätverket, genomgångna studier och karriäruppgifter. Personuppgifterna behandlas i enlighet med dataskyddsförordningen GDPR. Novia är personuppgiftsansvarig. Ändamålet med behandlingen är att bibehålla kontakten och utveckla relationen med yrkeshögskolan och dess alumner och att kunna kommunicera med dessa via utskick och inbjudningar. För detta behöver vi tillgång till aktuella kontaktuppgifter, inklusive e-postadress. Medlemskapet gäller tills du själv väljer att utträda.