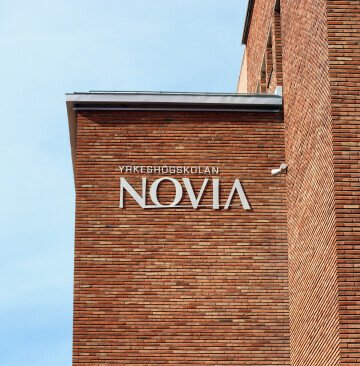 Environmental and Quality assurance
Novia UAS stands for: high quality in education, regional presence and sustainable development - ecological, economic, social and cultural.
Novia University of Applied Sciences apply an integrated management system according to the international ISO 9001 standard for quality assurance and management. As the first institution of higher education in Finland, and Scandinavia, our management system has been certified covering all units, degree programmes and research and development in our University since August 2010.
Management system certificate, ISO 9001:2008 (certificate).
Sustainable development and education for sustainable development
The economic, social, environmental and cultural aspects of sustainable development are linked to all course work. Some examples of how sustainable development has been incorporated in the curriculum: study modules in sustainability worth 3 or 5 credit points is part of many degree programmes, SD is integrated in R&D, continuing education of the personnel, course description includes the heading "sustainability aspects" stating briefly how sustainability themes are dealt with in the course and during their practice placements students also observe their work environment from the sustainability point of view.
For measuring sustainable development we have asked every Head of the degree programmes to answer which relevant aspects of sustainable development for the profession they have in the curricula and how it is taken into account. We also have question about how well sustainable development is integrated at our university in internal surveys to students and personnel.
Contact person

Head of Quality Assurance
Mr Mats Lindholm in Raseborg
E-mail: mats.lindholm@novia.fi
Telephone: +358 44 762 3760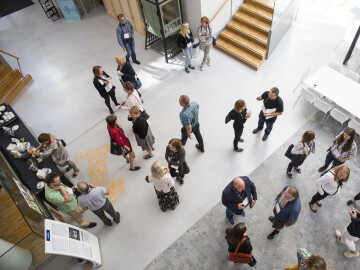 The Finnish Education Evaluation Center
The Finnish Education Evaluation Center (former Finnish Higher Education Evaluation Council) has conducted an audit awarded our university a quality label that is valid for six years beginning on 24 May 2012. Our quality management fulfills the national criteria set for the quality management of higher education institutions, and the system corresponds to the European principles and recommendations for the quality management of higher education institutions.
The press release from Finnish Higher Education Evaluation Council: Novia University of Applied Sciences passes the audit. An abstract in English can be found on page 79 in the report "Audit of Novia University of Applied Sciences 2012"
The most important goal is to support our student´s progress into quality- and environmentally conscious skilled citizens who can take sustainability into consideration in their future roles.
The documentation follows the structure of the quality management standard ISO 9001.
Continuing Education Planner
Wolffskavägen 33, 65200, VASA
Köpmansgatan 10, 68600, JAKOBSTAD
Quality Assurance Coordinator, Quality Assurance Coordinator
Köpmansgatan 10, 68600, JAKOBSTAD
Wolffskavägen 31, 65200, VASA