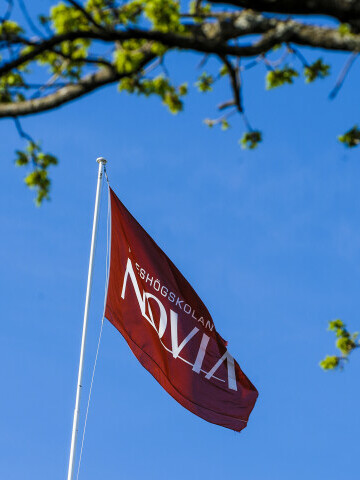 Whistleblower
Novia University of Applied Sciences, with its subsidiaries, are engaged in societally active operations which are economically, ecologically, socially, and ethically sustainable.
Ensuring a safe, secure, equitable, and transparent business is important to us. Responsible activities in accordance with the principles of good conduct support the achievement of these objectives. The values of Novia UAS are competence, commitment, and sustainability.
The whistleblower channel makes it possible for individuals to report suspicions of improper conduct which affects Novia UAS activities — this includes anything that does not correspond to the Novia UAS responsible and ethical modes of operation.
The Whistleblower Directive (EU Directive 2019/1937) came into force in December 2019. All organisations covered by the EU Directive must create secure and effective reporting channels where malpractices and irregularities can be reported confidentially, as well as anonymously. In Finland, the Whistleblower Act (Act. 1171/2021) came into force on 1st January 2023.
What can be reported?
If you detect or suspect activities that violate responsible and ethical operating practices, report the matter immediately. The reports must be made honestly and in good faith.
Conflicts of interest and bribery.
Human rights violations.
Violation of competition law.
Corruption.
Fraud.
Financial irregularities.
Serious forms of discrimination or harassment Environmental crime.
What cannot be reported?
Customer feedback, address changes, notification of disturbances, complaints, general HR questions.
How can you report?
Submit a report
Reporting can be done through the Novia UAS whistleblower channel. Alternatively, you can also get in touch with katja.luomaranta@novia.fi . You can also report cases covered by the Whistleblower Act through external reporting channels to the relevant authority, and, where applicable, to the respective EU bodies.
Description of Notification Channel
The Whistleblower Channel is managed by the Granite Whistleblower Program. You can report your suspicions openly or anonymously.
If possible, please report your suspicions openly by entering your name and contact details.
The Whistleblower Channel does not store any metadata related to notifications and cannot identify the whistleblower's IP address. The anonymous whistleblower, and those handling the case, can discuss the case through the channel. The whistleblower will receive an anonymous username and password in order to log in to the channel and communicate with those who process the reports.
Notifications sent through the Whistleblower Channel can only be read by certain appointees. The reports are treated as strictly confidential, and the investigation is handled with the utmost care and consideration of privacy.
Data Protection
More information about processing personal data can be found on the page for Data Protection.