Ung i förening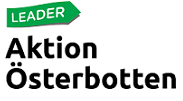 Period: 3.1.2022 - 31.12.2023
Content: The aim of the project is to present, in a way that is attractive to young people, the socialising and enriching activities that can be offered by local associations.
The aim is also to increase young people's involvement in organisations, which can have both a positive effect on the
mental well-being of young people, and work as a boost for the organisations. The project endeavours to make associations more viable
through an influx of young members. Active and viable associations contribute to a higher social capital and strengthened
cohesion in their region.
Focus area: Konst kultur och entreprenörskap
Campus: Jakobstad
Financers: Europeiska jordbruksfonden för landsbygdsutveckling (EJFLU) , Leader, Aktion Österbotten, Svenska kulturfonden, Svenska folkskolans vänner
Project manager: Azra Arnautovic
Partners: Centria-ammattikorkeakoulu