Professional Higher Education
Studies at universities of applied sciences are a practical- oriented alternative to traditional university education and give the students an excellent combination of hands-on skills along with a strong theoretical base.
The Bachelor-level studies include 210-270 ECTS that take an average of 3,5-4,5 years to complete. Postgraduate, Professional Master´s degree programs offer gainfully employed graduates an opportunity to deepen and expand their expertise. These studies are implemented in a blended model 60-90 ECTS.


Education at Novia UAS
The education has a practical orientation. The curriculum promotes new learning and teaching methods with focus on student-centered project-based learning where theory and practice are combined. Students are given the opportunity to use their theoretical knowledge in practice, and the lessons learned during practical work are applied in theoretical teaching. Along with project management skills students develop such key competences as problem-solving, communication and team work.
The lecturer's role varies between lecturing and acting as coach and team worker. Much time is devoted to counseling our students, both in groups and individually. Cooperation between staff when planning a project, counseling and assessing students contributes to making staff work stimulating and rewarding.
Through research projects and projects and project coordination with local businesses and organisations, students and lecturers build networks and acquire knowhow which benefits themselves, Novia UAS and local society. Novia's role as a dynamic regional actor in Finland is thus enhanced by its pedagogical approach and learning methods.
For exchange students, it may be interesting to note that the use of project-based learning facilitates the use of English as the working language. Courses with a more practical orientation involving field work, workshops or laboratory work are always open to non-Swedish-speaking exchange students. Exchange Students can combine studies and work placement (internship/traineeship), work on individual projects guided by a teacher or choose courses from other Finnish universities cooperating with Novia UAS.
Novia UAS strives to educate active seekers of knowledge who retain their originality, develop their creativity and independence, think analytically and critically, address upcoming problems and cooperate well with others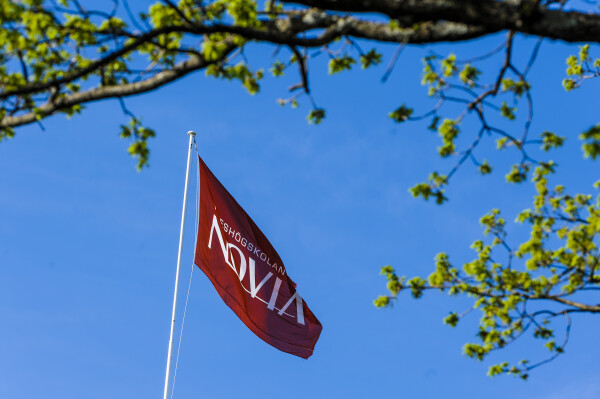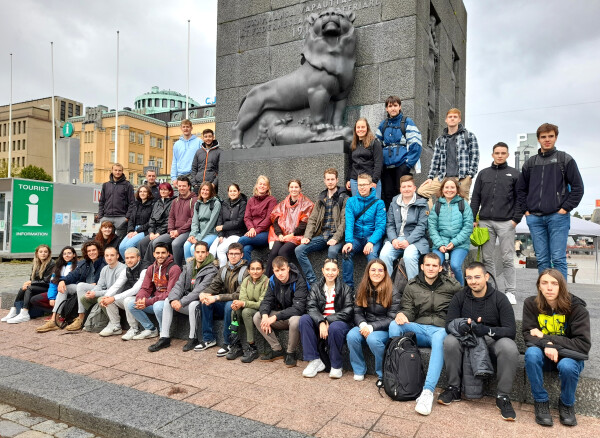 Exchange students at Novia UAS in Vaasa 2022